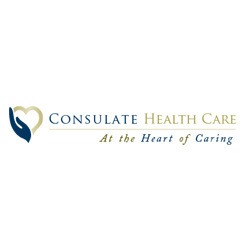 CNA Certified Nursing Assistant - Evenings
Sorry, this job has expired.
Inverness, FL
Full time, Part time, Per diem
At Health Center at Brentwood, we value our nurses for the quality care they deliver each and every day! New CNA student graduates are welcome to apply.

We are now seeking caring Certified Nursing Assistants that possess the following traits: a positive attitude, reliable work ethic, and a teamwork mindset. If this sounds like you, then we would love to meet you!

We invite you to learn more about us. We offer:
• Flexible schedules - Full time, part-time, PRN
• Attractive compensation
• Extra pay with shift differential for the following shifts: 3pm-11pm, 11pm-7am; plus additional shift differential paid for weekend hours.
• An employee appreciation program with monthly, quarterly, and semi-annual rewards!
• Very supportive team and leadership support
• Positive community reputation, high quality ratings, and recognition

Health Center at Brentwood is a proud member of the Consulate Health Care family...a place to get better, a place for living. Consulate Health Care is one of the nation's top long term care and skilled nursing health care providers.

Consulate Health Care rewards its professionals for their hard work and dedication with a comprehensive benefit and incentives program including:
• Vacation and Sick Time Accrual From Date of Hire
• 401(k)
• Holiday premium pay
• Medical, Dental, Vision Insurance
• and much more!

We invite you to check us out...


• At least 1 year of experience as a CNA in a senior care setting is preferred.

• Must be a graduate of an accredited Certified Nursing Aide Assistant program.
• Must possess and maintain a Florida CNA certification.
• The primary purpose of your job position is to provide each of your assigned residents with routine daily nurse aide care and services in accordance with the resident's assessment and care plan, and as may be directed by your supervisors.
• Part-time and full-time available.
• Evening and Night shifts.

Do you have a huge heart and a desire to make a positive impact in the lives of others? If yes, then connect with us today!

Please fill out your information and click "Apply now" to reach a recruiter for immediate interview scheduling. You will also receive our address and phone number.

We are an Equal Opportunity Employer.
14427