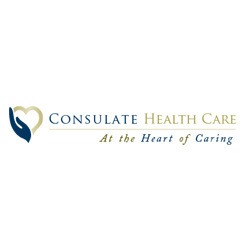 Certified Nursing Assistant - Florida CNA
Sorry, this job has expired.
Inverness, FL
Full time, Part time, Per diem
Health Center at Brentwood is a Bronze Quality Award recipient, and we place very high value to our nursing team for the quality care we deliver each and every day!
What's in it for you?
• Attractive compensation with $1500 Sign-on Bonus available.
• Extra pay for evenings and overnights, plus additional shift differential paid for weekend hours.
• Employee appreciation recognition and rewards program
• Very supportive leadership and team support
• Mobile Scheduling App for your convenience!
Health Center at Brentwood is a proud member of the Consulate Health Care family...a place to get better, a place for living. Consulate Health Care is one of the nation's top long-term care and skilled nursing health care providers.
Awesome Employee Benefits
Consulate Health Care rewards its professionals for their hard work and dedication with a comprehensive benefit and incentives program that includes:
• Vacation and sick time accrual from date of hire
• 401(k), Holiday premium pay, Medical, Dental, Vision Insurance
• and much more!
Check us out here!
Do You Qualify?
• Must be a graduate of an accredited Certified Nursing Aide Assistant program.
• Must possess and maintain a Florida CNA certification.
• New CNA student graduates are welcome to apply.
• Must be authorized to work in the U.S.
We're located in Lecanto, Florida (10 miles east of Inverness, 15 miles south of Dunnellon, 10 miles west of Homosassa Springs, 8 miles southeast of Crystal River).
We are now recruiting Florida Certified Nursing Assistants that have a positive attitude, reliable work ethic, and a teamwork mindset. If our location is a commutable distance and we just described you, then we invite you to learn more about us!
Work Hours
• Part-time and full-time shifts available
• 8-hour shifts: 3pm-11pm, 11pm-7am, 7am-3pm
Application Process
The well-being of our patients, residents, and staff remains our highest priority. We are conducting phone interviews and off-site onboarding options.
Do you have a huge heart and a desire to make a positive impact in the lives of others? If yes, consider joining our quality team and connect with us today!
Please fill out your contact information and click "Apply now" to reach a recruiter for immediate interview scheduling. You will also receive our phone number.
We are an Equal Opportunity Employer.
16649678